Turning to the Dark Side – The Dangers of Using Mobile Devices for Business With the introduction of the iPad in 2010, the tablet quickly emerged as one of the fastest selling devices in history. Tablets have achieved a level of adoption in 3 years that took smartphones nearly 10 years to achieve. In 2013, the adoption of smartphones in the US surged to 64 % according to the latest Nielsen survey.
Read More
When people hear the phrase "computer forensics", they often think of the television program "CSI" and police criminal investigations. However computer forensics, or digital forensics as it is now commonly called, is an invaluable tool used in a wide range of investigations including contractual disputes between companies, employee misuse of computers, intellectual property investigations, computer hacking investigations and libel cases.
Read More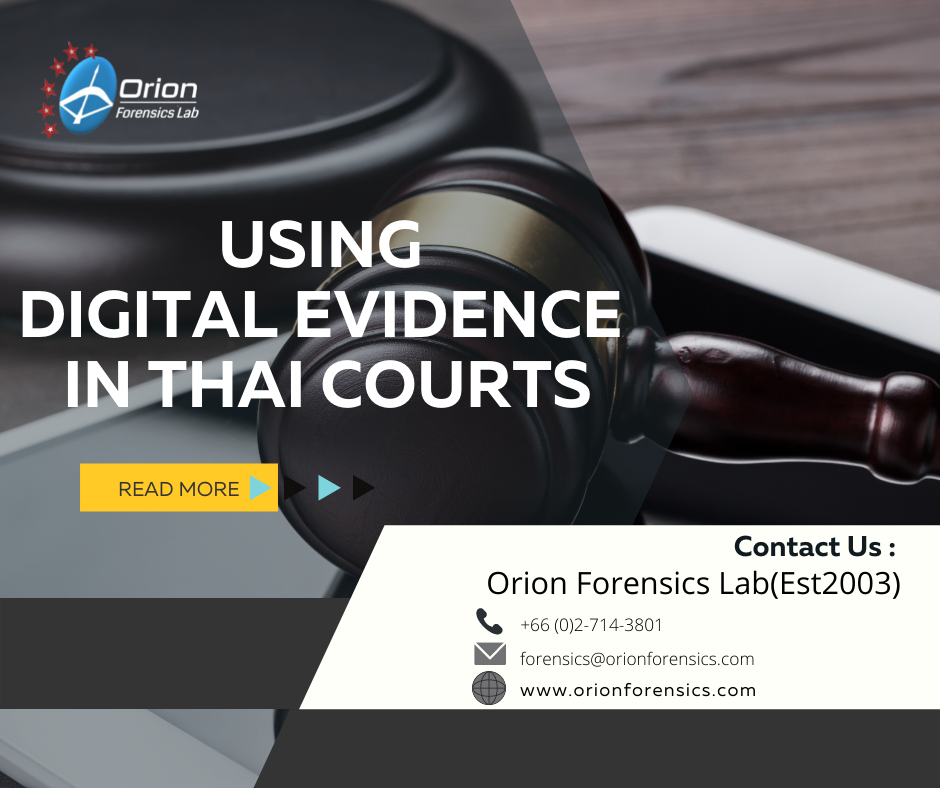 Introduction Computer forensics or digital forensics as it is now commonly called, is still in its infancy in Thailand but that is about to change. For the past two years I have regularly searched on the keywords "computer forensics Thailand.
Read More